Article Notice!



Kaguya thinks this article is incomplete and needs some attention.
You can help her by adding information and polishing things up!
---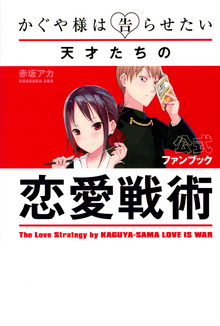 Kaguya-sama wa Kokurasetai Fanbook is released on Friday, 18 January 2019. The content within the manga context is from chapter 1 until chapter 131.
Contents
Color pages
Character info sheet
Terminology
Commentary
Trivia
The tally for the love battle is given.
Unnamed characters are not given name in this fanbook.
Community content is available under
CC-BY-SA
unless otherwise noted.